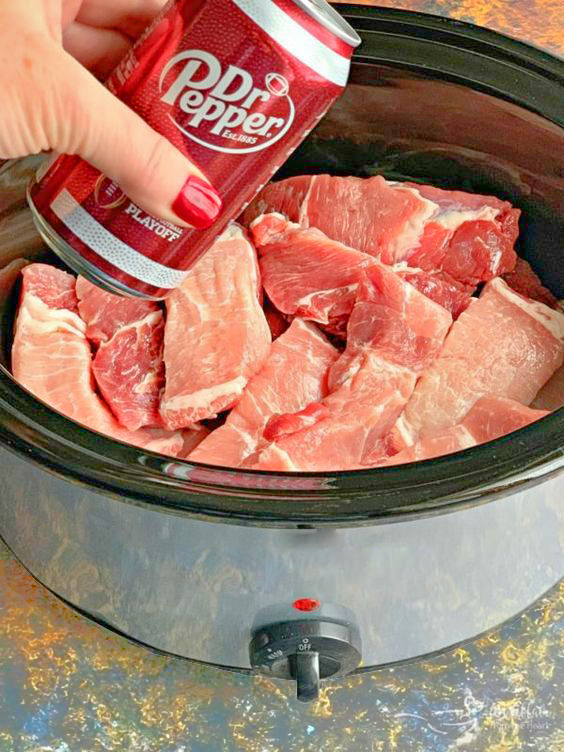 Slow Cooker Dr. Pepper BBQ Ribs are Country Style Beef Ribs, slow cooked in Dr. Pepper, then baked to caramelize the Dr. Pepper BBQ sauce. Only 3 ingredients!
I am what you would call a fair weather winter person. Growing up in the Midwest, it doesn't seem right to NOT have snow on the ground at Christmastime, but by the time mid-January hits, I am tired of the dreary grey skies and the cold and the white stuff that has now turned a not so pretty white.
I long for long summer days with sunshine and patio sitting and GRILLING.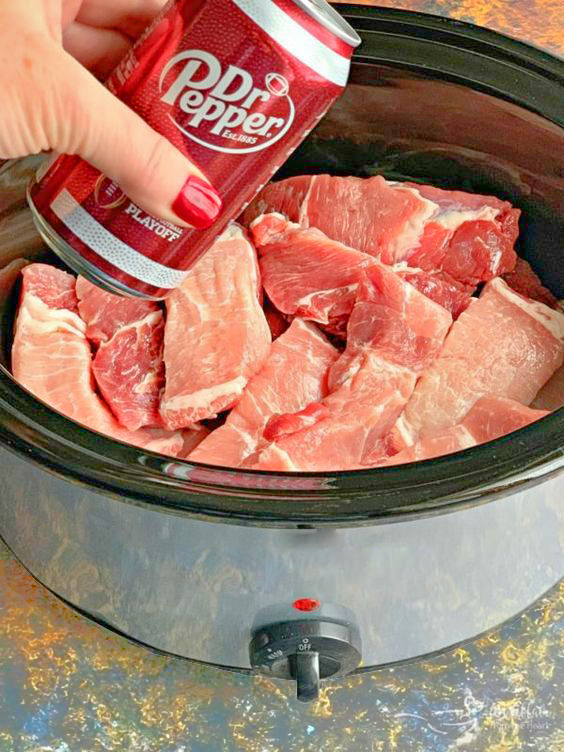 INGREDIENTS
4.5 pounds boneless country style pork ribs
2 cans Dr. Pepper soda, divided
3/4 cup BBQ sauce (your favorite, we love our Sweet Baby Ray's!)
INSTRUCTIONS
Place ribs in the bottom of your slow cooker, pour 1 can of soda over them. Cover and slow cook for 7 hours on low or 4 hours on high.
Preheat oven to 400 degrees. Cover a cookie sheet with foil then place a wire rack over the top.
Combine 3/4 cup BBQ sauce with 1/2 cup Dr. Pepper soda.
Carefully remove the ribs from the slow cooker, placing on rack. Brush tops with sauce. Bake for 15 minutes, flip and brush other side. Bake 15 minutes more.
Serve remaining sauce at the table.