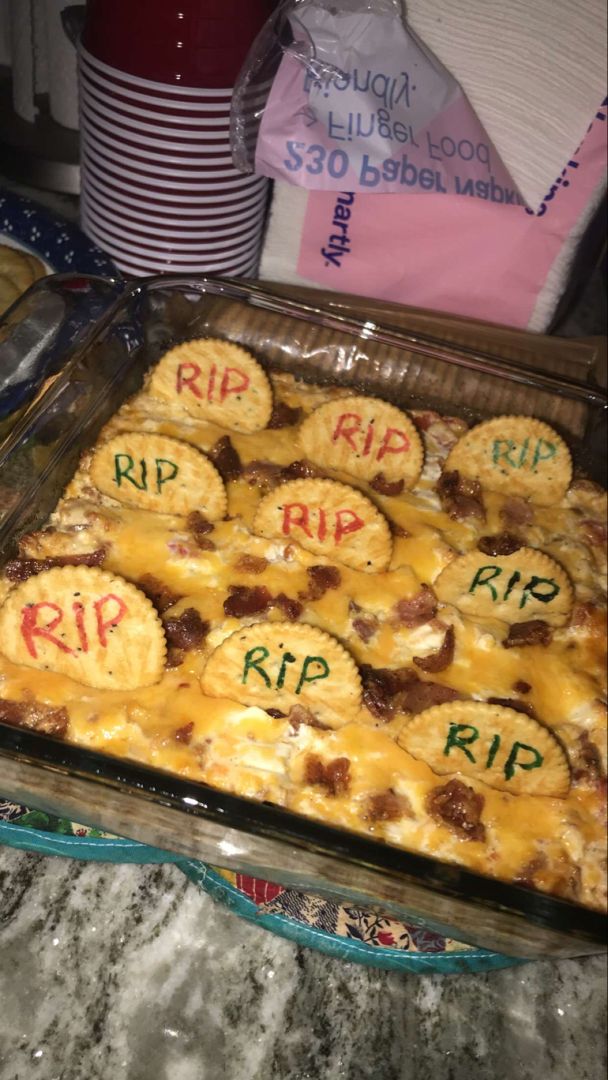 After going to three different get-togethers and tasting the greatness that is this dip, we finally caved and begged for the recipe. We tweaked the proportions a little bit, but as long as you've got cream cheese, sour cream, bacon and cheddar cheese, you're good to go…
It's totally indulgent, but this dip is without a doubt our favorite party recipe. We bring it to every family or holiday party and it always, always gets devoured. Try it and see for yourself!
30min to prepare serves 6
30min to prepare serves 6
INGREDIENTS
1 (8 oz.) package cream cheese, room temperature
2 cups sour cream
1 1/2 cups cheddar cheese, grated
1 cup bacon (6-8 slices), crumbled
1/3 cup green onions, chopped
5-Ingredient Cheesy Bacon Dip
PREPARATION
Preheat oven to 375º F.
In a large bowl, combine cream cheese, sour cream, cheddar cheese, bacon and green onions and mix until they're totally combined.
Transfer mixture to a round baking dish and place in oven.
Bake for 30-35 minutes, or until cheese is totally melted and dip is bubbly.
Remove from oven and serve with chips or toasted bread.