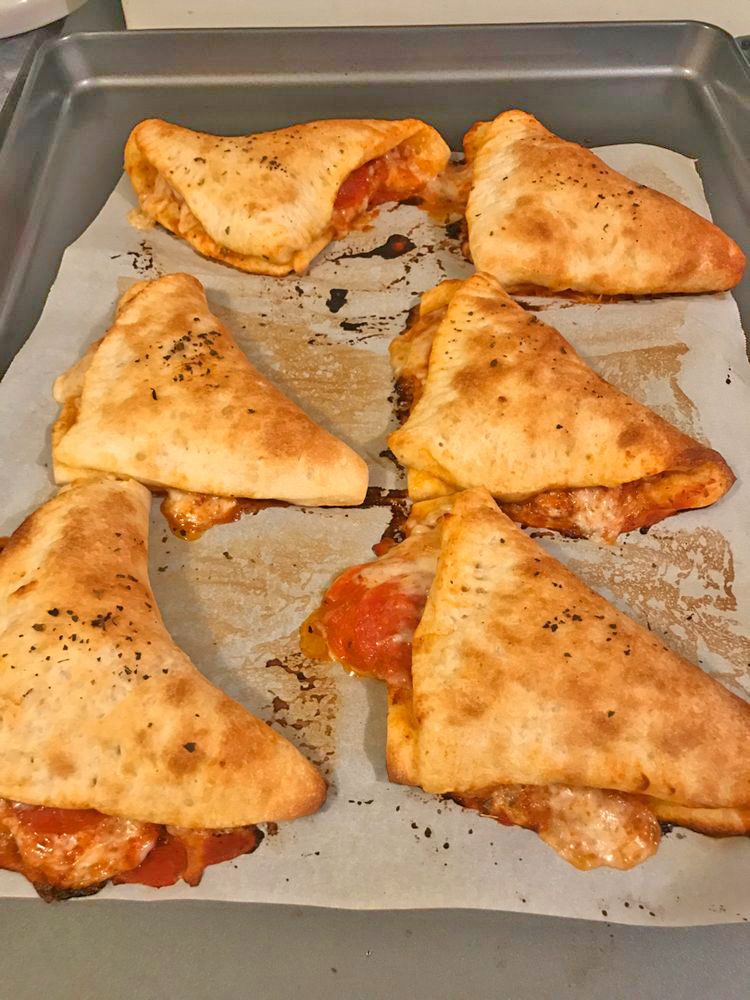 I love these homemade pizza pockets because you can pretty much put whatever you want inside of them. You can load them with veggies. Or load them with cheese. You can add all your favourite pizza toppings!
When I was a teenager I used to eat pizza pockets like crazy. Or were they called pizza pops? It's been so long, that I don't even remember?? I'd throw two of them into the microwave (isn't that how all teenager food is cooked?) and that would be my lunch.
Oh, the days when we could eat whatever we wanted and not worry about calories… or apparently nutrition. I feel like we ate a lot more processed food back then? I mean, I guess technically these are still a little processed since I used refrigerated pizza crust. But at least you have the option of making your own crust with this recipe. And you can actually load them full of healthy things if you wanted to!
Ingredients
1

 

refrigerated tube of pizza crust

6

 

Tablespoons

 

of pasta sauce

1

 

cup

 

of mozzarella cheese

Approximately 12 pepperoni slices

Sprinkle of oregano leaves

 

optional
Instructions
Preheat the oven to 425F.

Open the tube of pizza crust and roll it flat on a piece of parchment paper or on a floured surface.

Cut the pizza crust into 6 squares.

Add about 1 Tablespoon of pasta sauce, some mozzarella cheese and 2 pepperoni slices to half of each square.

Fold over each square to make triangular pizza pockets. Seal the edges with a fork.

Optional – Brush the top of each triangle with a small amount of oil. Sprinkle some dried oregano leaves on top then sprinkle with mozzarella cheese.

Bake at 425F for 10 to 13 minutes until they are golden.

Serve with a little bowl of pasta sauce for dipping.