"Crispy, chewy, coconut, oatmeal, cornflake cookies. Wow are these good!"
Ingredients
1/2 cup butter
1/2 cup packed brown sugar
1/2 cup white sugar
1 egg
1 teaspoon vanilla extract
1 cup all-purpose flour
1 cup crushed cornflakes cereal
1 cup rolled oats
1 teaspoon baking soda
1/2 teaspoon salt
1/2 teaspoon baking powder
1 1/3 cups flaked coconut
Directions
Preheat oven to 350 degrees F (175 degrees C).
In a large bowl, cream together the butter, brown sugar and white sugar until smooth. Stir in the egg and vanilla. Sift together the flour, baking soda, salt and baking powder; stir into the creamed mixture. Add the oatmeal, crushed cereal and coconut and mix until combined.
Drop dough by teaspoonfuls onto a cookie sheet. Cookies should be about 2 inches apart. Bake for 10 to 12 minutes in the preheated oven. Cookies should be light brown at the edges and on the bottom. Remove from baking sheets to cool on wire racks.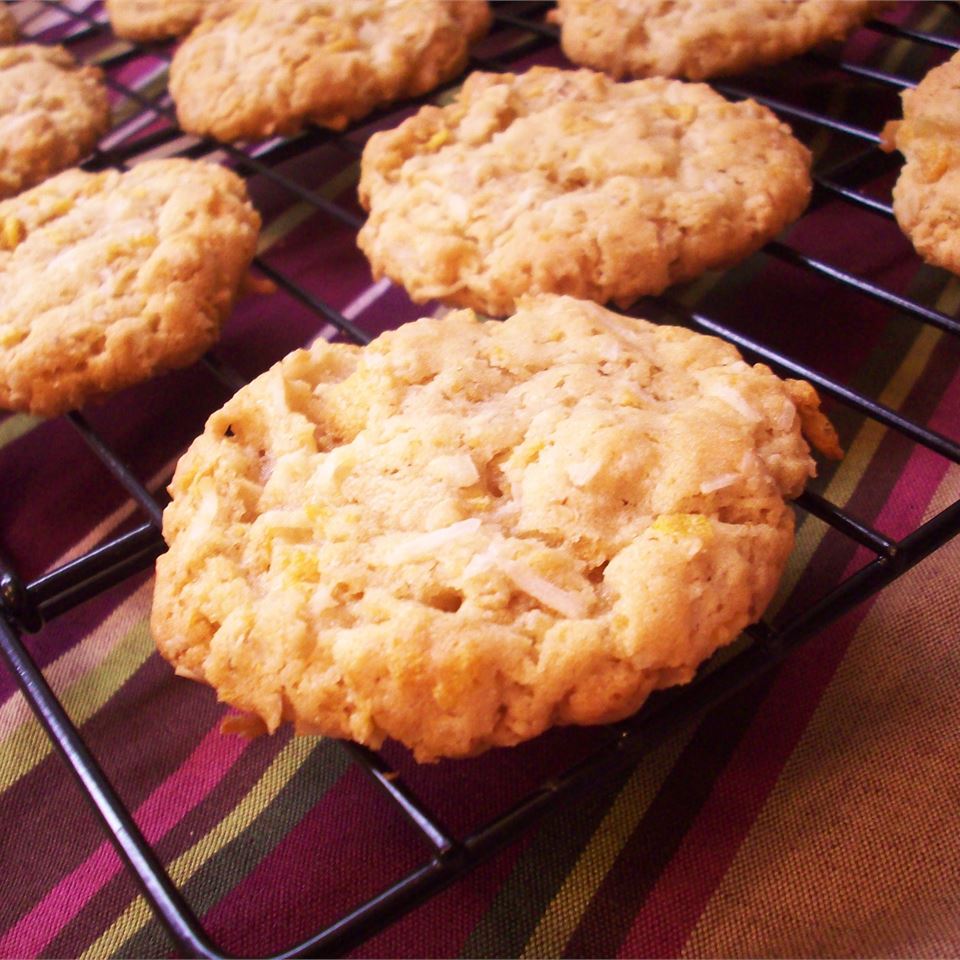 Nutrition Facts
Per Serving:
100.6 calories; protein 1.2g 2% DV; carbohydrates 14.5g 5% DV; fat 4.4g 7% DV; cholesterol 14.3mg 5% DV; sodium 130.4mg 5% DV.