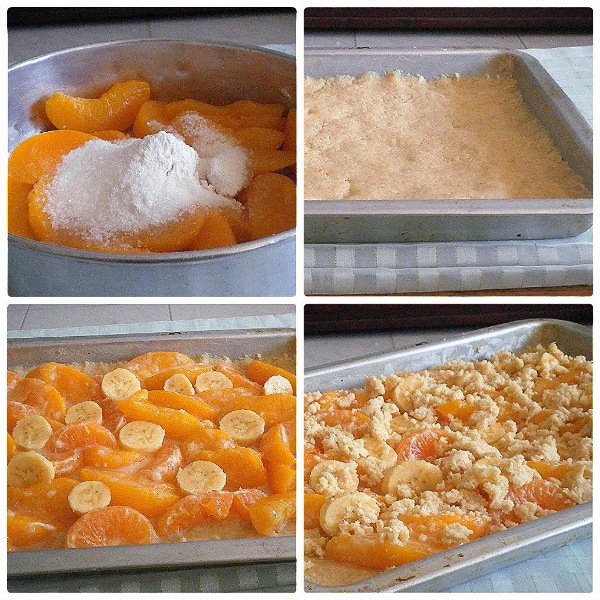 Let me show you how easy slab pies are! Unlike traditional round pies, you can roll slab pies into any shape you want as long as it fits onto a sheet pan. This mixed berry slab pie uses a super flaky all butter pie crust and extra juicy berry filling. This is a very easy way to make and serve pie!
Summer pie season is here and that's nothing to take lightly. Let's make a free-form mixed berry slab pie with a flaky all-butter pie crust, juicy strawberries, fresh blackberries, and a squeeze of lemon to brighten up the whole dessert. I love slab pies because not only are they 100x easier than an actual pie, they're essentially a giant pop-tart. If that doesn't convince you, I'm not sure much else will. But I'll give it a shot!
Start this recipe with the same pie crust used for apple slab pie. This pie crust recipe is essentially my traditional all butter pie crust, but it yields 3 pie crusts instead of 2. (Slab pies are larger, so we need more pie dough.) You know I'm a cheerleader for the shortening and butter combination in pie crust, but I find this particular crust is fantastic for slab pie. It's a wonderful balance of tender and crisp and browns beautifully in the oven.
The pie dough must chill for a couple hours, so it's easiest to prepare the crust in advance. It can hang out in the refrigerator for a few days or in the freezer for 3 months. When you're ready to make the mixed berry slab pie, don't stress over rolling out the pie dough. Unlike traditional round pies, slab pies are no-fuss. Let the pie dough take on whatever shape, as long as it's about 1/8-inch thick and can fit onto your baking pan.
CRUST
1 cup rolled oat
2 cup all purpose flour
230 g butter
1/2 – 3/4 cup sugar
3-5  tablespoon of ice water if needed
FILLING
1 can x 825 g canned peaches drained
1/4 cup sugar
1/3 cup flour
DIRECTIONS
Whisk flour, rolled oat  and  sugar  in a mixing bowl.Grate the cold butter into dry ingredients using the large holes of box grater.
Using /pastry cutter/ mixer or your finger tips,  quickly rub in the butter until  the mixture  resembles bread crumbs.
Gradually add a tablespoon of ice water at a time, use your fingers to press the crumbs firmly together to form a ball of dough.
Wrap the dough in plastic,  chill for 30 minutes-1 hour.
For filling, combine sliced peaches, sugar and  flour..
Roll out  2/3 of the pastry on floured  board  to fit 9 x 13 in jelly roll pan with some overhang. Carefully transfer onto baking sheet, pressing into the corners.   Fold  dough over to create thicker edge.  Heat the oven @ 180 C.
Spoon the filling onto prepared dough.. Crumble the balance of the pastry over the filling.
Bake until  topping is crisp for 35-45  minutes. Cut into slices to serve.
Source :  allrecipes.com