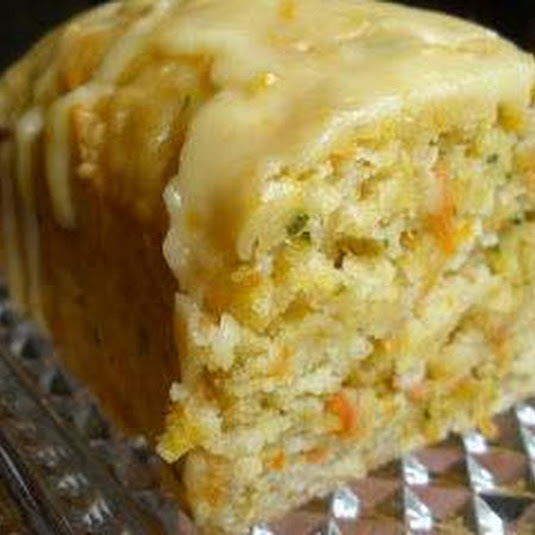 When it's cold I find myself wanting to bake ALL the time. It's almost like I just love having something sweet and warm to eat on a cold day. This isn't always the case in the summer time, especially here in Houston when baking warms the house up by a few degrees and that's the LAST thing you want. ?
Breads and Cookies are usually the "sweet" of choice on these winter days, and this next recipe was one that my mom and I tried out earlier last year (yes, I've been sitting on this recipe for almost a year!!) It was so delicious and one that we will be making again and adding to our favorite breads rotation. ?
The recipe is adapted from here and turned out perfect with the tastes of zucchini and lemon in a fluffy bread. The glaze is my favorite part (how could it not be??) and was the perfect addition for this Glazed Lemon Zucchini Bread recipe!
Ingredients
2 cups flour
2 cups zucchini
1 teaspoon salt, scant
1 teaspoon baking powder
¼ teaspoon baking soda
1 cup granulated sugar
1 cup applesauce, or egg substitute
⅓ cup vegetable oil
Zest of an orange
½ teaspoon vanilla
1 tablespoon orange juice
⅓ cup walnuts or raisins
GLAZE:
½ cup powdered sugar
2 tablespoon orange juice
¼ teaspoon zest
Zest of an orange
½ teaspoon vanilla
1 tablespoon orange juice
⅓ cup walnuts or raisins
Directions
Preheat the oven to 350°F. Grease one loaf pan. Wash and dry the zucchini. Using a box grater, grate 2 cups worth and set aside. Sift the flour, salt, baking powder and baking soda. Mix well with a whisk and make a well in the center of the mixture. Wash and zest the orange. In another cup mix the egg substitute (or applesauce), orange zest, juice, vanilla, oil and sugar until combined. Add to the flour mixture, folding gently until combined. Fold in the zucchini (and walnuts or raisins if you are using them) and pour into greased loaf pan. Bake for 50 to 60 minutes or until golden and a tooth pick inserted in the center of the bread comes out clean. Prepare the glaze: Mix the remaining orange juice and 1/2 cup of powdered sugar in a small bowl. Add the remaining zest and stir until smooth and combined. Cool the bread for 10 minutes in the pan. Then, run the blade of knife around the loaf to gently separate it from the sides of the pan. Invert the loaf and the bread should slide out. Place on a wire rack with a large pan or plate below it to finish cooling. While the bread is still hot spoon half of the glaze onto the top loaf. It will almost immediately drip down the sides of the loaf. Cool completely before serving.