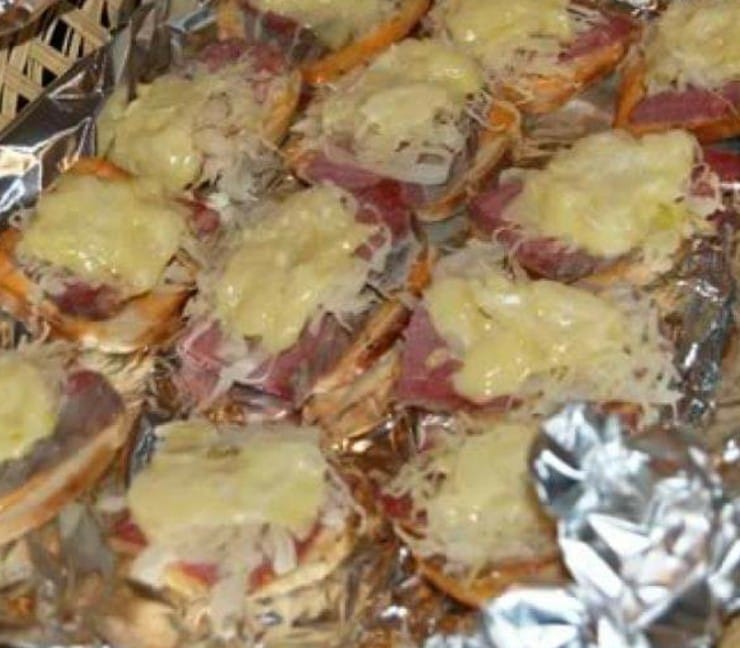 If you ever want to make a cook's day, request a favorite dish of his or hers. Speaking from experience, we're so thrilled that we've had a "hit" we'll gladly oblige!
For years, I hosted Husband's annual office Christmas party at our house. The guinea pigs (God bless 'em!), who attended year after year, apparently had their patience rewarded with a few memorable offerings. That, and there was plenty of beer and wine…
As a result of those "experiments," the one thing I've had more requests for really isn't a "dish" – it's a sandwich. And a mini-sandwich at that.
These Mini-Reuben Sandwiches are pretty much the perfect party food. You can make them well in advance, they're easy to eat, and they're "guy friendly." And I don't just make them for parties. For all the reasons above, if you stop by during football season, it's a safe bet I'll have some of these on hand.
This week, though, I learned that a friend's wife (one of our frequent party guests) had undergone an emergency surgery, and I offered prayers and anything else that might help. His response? "Prayers are great! As for food, I could never refuse Mini-Reubens."
Coming right up!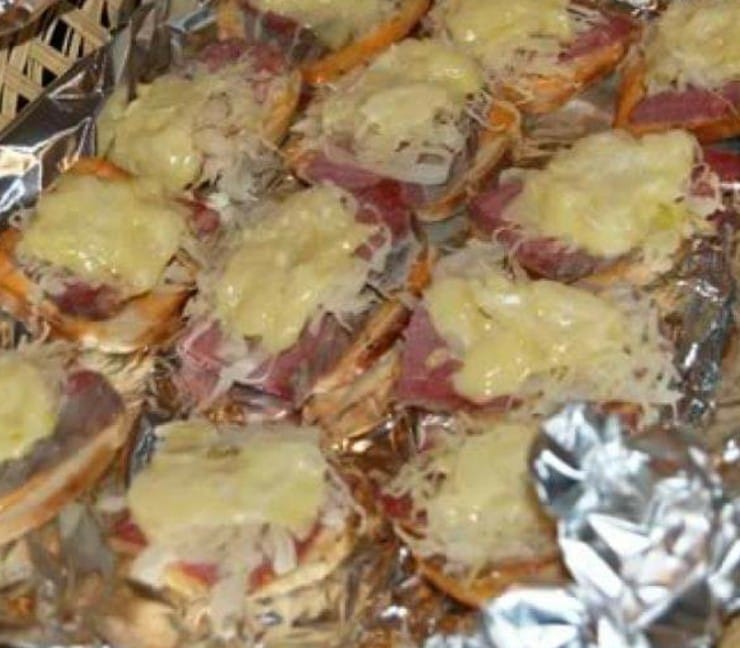 Ingredients
¼ cup mayonnaise
4 Tbs ketchup
1 tsp caraway seed
½ can sauerkraut, drained and chopped
1 pound shaved pastrami
½ pound swiss cheese, medium slices
1 loaf cocktail pumpernickel bread (such as Rubschlager – 1 pound)
butter
Instructions
Heat large griddle or skillet to medium high.
Mix mayonnaise, ketchup, caraway seed and sauerkraut together in small bowl.
Cut or tear cheese slices to fit bread slices.
Spread 24 slices of the bread with the sauerkraut mixture. Add shaved pastrami and cheese slices. Top with remaining bread slices. Butter both sides of sandwiches, if desired.
Place sandwiches on griddle or in skillet, until brown, about 1 minute. Turn and brown on other side. Serve immediately, or move to cooling rack to cool completely.
If making ahead: Cool completely. Place sandwiches in single layer in Ziploc bags. Freeze until ready to use. Reheat on a cookie sheet at 350 for about 20 minutes or until heated through.