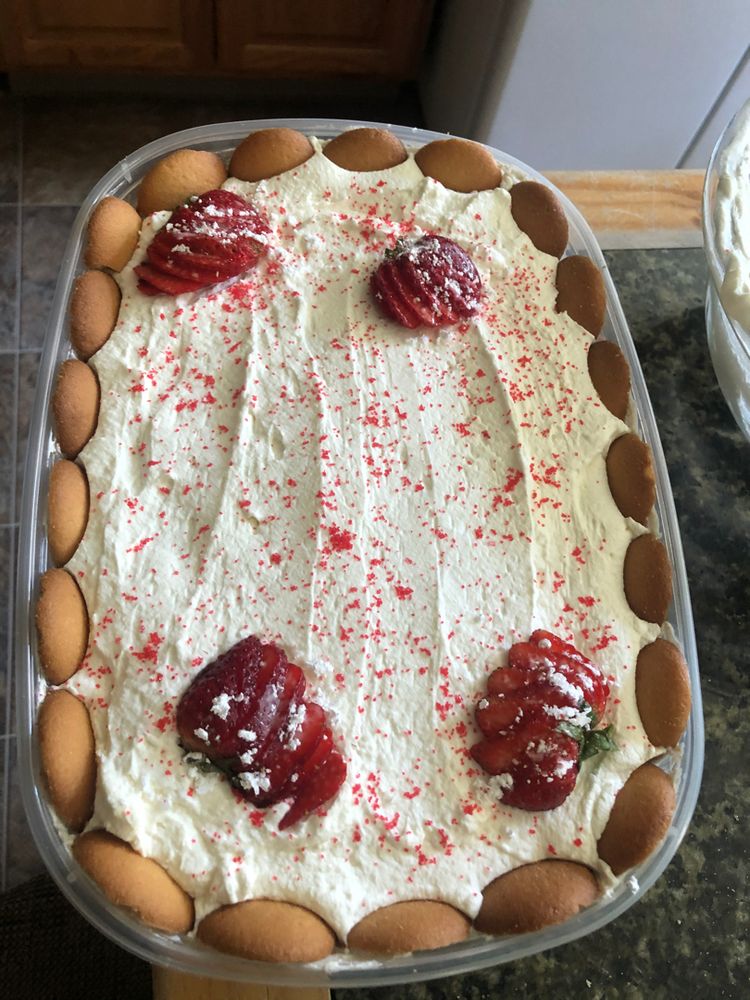 This strawberry shortcake lasagna is so easy to make yet hard to resist. I didn't realize the vanilla wafers that I got at the store were mini wafers until I opened up the package. Oh well, I made it work. The regular size vanilla wafers would have worked better with this. Mix coolwhip, sugar, and vanilla together in a bowl. Then layer the dessert like you would a regular lasagna. So good and very Springy dessert to make!
INGREDIENTS
4 c. heavy cream
1/2 c. powdered sugar, plus more for dusting
2 tsp. pure vanilla extract
1 1/2 boxes Nilla Wafers
1 lb. strawberries, thinly sliced
In a large bowl using a hand mixer, beat heavy cream, powdered sugar, and vanilla until medium peaks form.
Assemble lasagna: In a 9″-x-13″ pan, spread a thin layer of whipped cream. Top with a layer of Nilla Wafers and spread a thick layer of whipped cream on top. Top with a layer of strawberries. Repeat two times, ending with strawberries. Sprinkle with crushed Nilla Wafers.
Refrigerate until Nilla Wafers are totally soft, 3 hours, or up to overnight.
Sprinkle with more powdered sugar, then slice and serve.