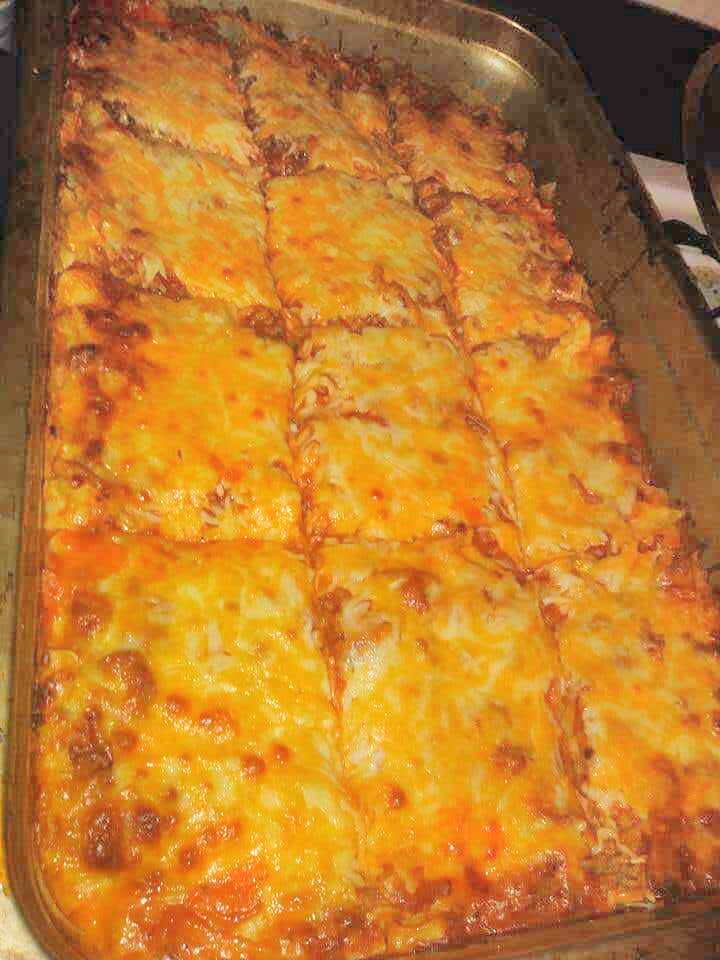 The Best Lasagna is here! Layered with a rich meat sauce and a creamy parmesan white sauce, plus the perfect amount of mozzarella cheese! NO ricotta cheese needed.
A classic recipe of one of the most loved foods in the world. The ultimate comfort food = homemade lasagna. Family and friends gather around the dinner table at any time for this lasagna recipe. A big warm comforting hug within layers of pasta, tomato sauce, white sauce and melted cheese!
The Best Lasagna
My mama's famous lasagna recipe is hands down the best lasagna I have ever had in my life. She learnt her ways from her Italian friends when she lived in New York City, adjusting the recipe through the years to perfect it…and every single person that tries her recipe comes back for seconds, thirds and leftovers for the next day!
Just LOOK at that CHEESE!
INGREDIENTS
1 lb. ground beef
1 jar RAGÚ® Old World Style® Traditional Sauce
1 container (15 oz.) part-skim Ricotta cheese
2 cups shredded part-skim Mozzarella cheese
1/2 cup grated Parmesan cheese, divided
2 eggs
12 lasagna noodles, cooked and drained.
INSTRUCTIONS
Preheat oven to 375°F. Brown ground beef in 12-inch skillet; drain. Stir in sauce; heat through.
 Combine ricotta cheese, mozzarella cheese, 1/4 cup Parmesan cheese and eggs in large bowl; set aside.
Evenly spread 1 cup meat sauce in 13 x 9-inch baking dish. Layer 4 lasagna noodles, then 1 cup meat sauce and 1/2 of the ricotta cheese mixture; repeat. Top with remaining 4 noodles and sauce. Cover with aluminum foil and bake 30 minutes. Remove foil and sprinkle with remaining 1/4 cup Parmesan cheese. Bake uncovered an additional 5 minutes. Let stand 10 minutes before serving.